BASIC JAPANESE CALLIGRAPHY WORKSHOP
Learn the foundations and begin the path to a lifelong practice
The art of Japanese Calligraphy goes back hundreds of years. A large amount of members of the Samurai class and Zen masters of the past devoted their lives to the study and practice of this form of art. Famous Samurai who were also master calligraphers include Musashi Miyamoto and Yamaoka Tesshu.
I have been practicing Shodo since 1998. For 10 years I practiced alone teaching myself, but my calligraphy was always off— I could never get it to feel "right". That was because I didn't know the fundamentals and didn't understand the way of writing. It wasn't until I studied directly under a Japanese Calligraphy teacher that I was able to take my calligraphy to the next level. Through a long series of personal lessons under Maki Sensei, I learned the basics of Japanese Calligraphy and beyond. The methodology of this workshop is similar to the way Maki Sensei instructed me.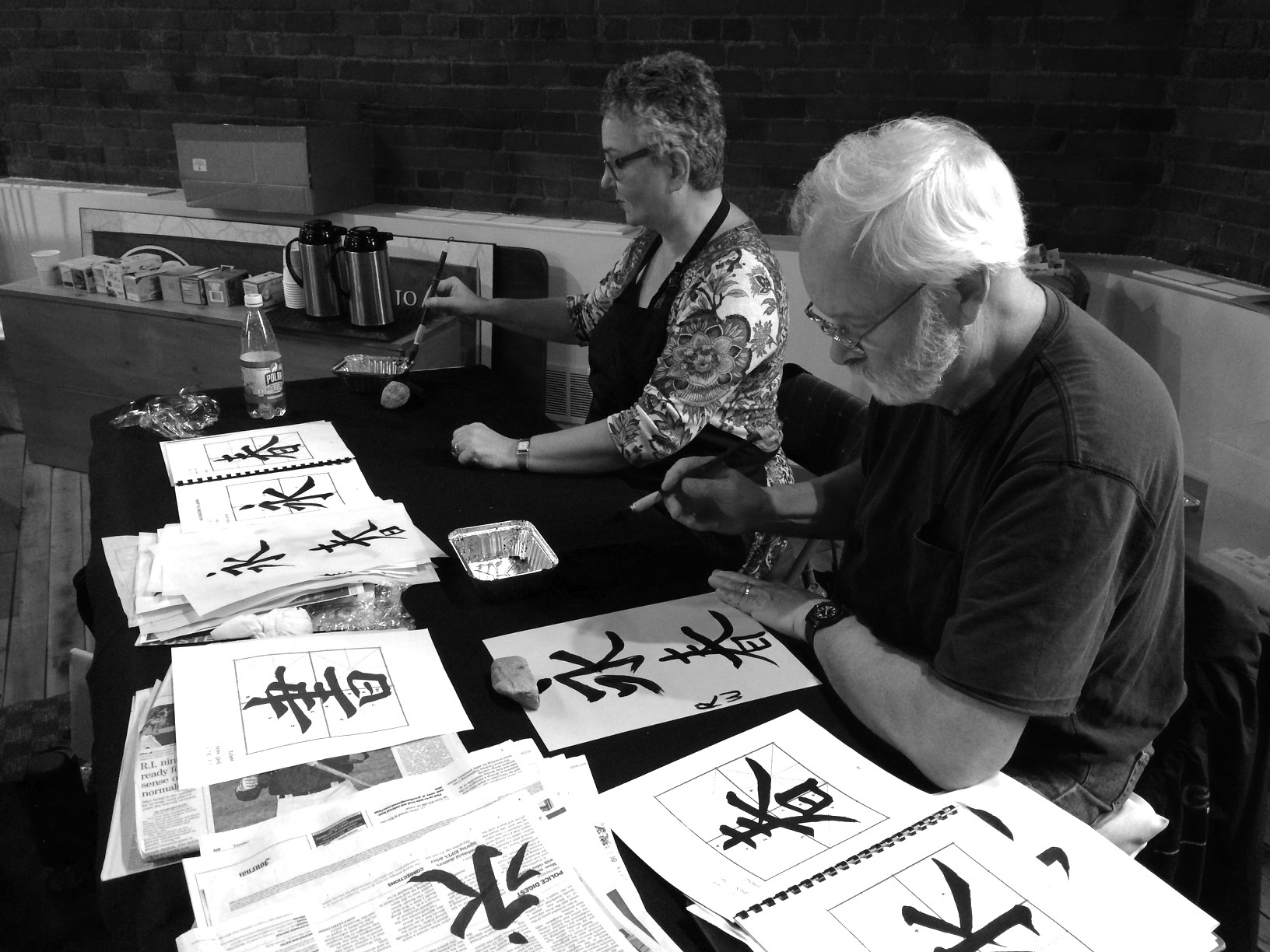 Shodo, as is known in Japanese, is to its fullest extent a form of self expression; a way to transmit your KI (inner spirit) into the paper through brush and ink.
This 3 hour long workshop is not only designed for beginners to get started with the fundamentals and kickstart their love for Japanese Calligraphy, but it's also a great opportunity for Japanese Calligraphy artists to further their skills. This class is perfect for those who have already taken my Intro to Japanese Calligraphy Workshop or Online Course to come back and get one on one feedback and instruction.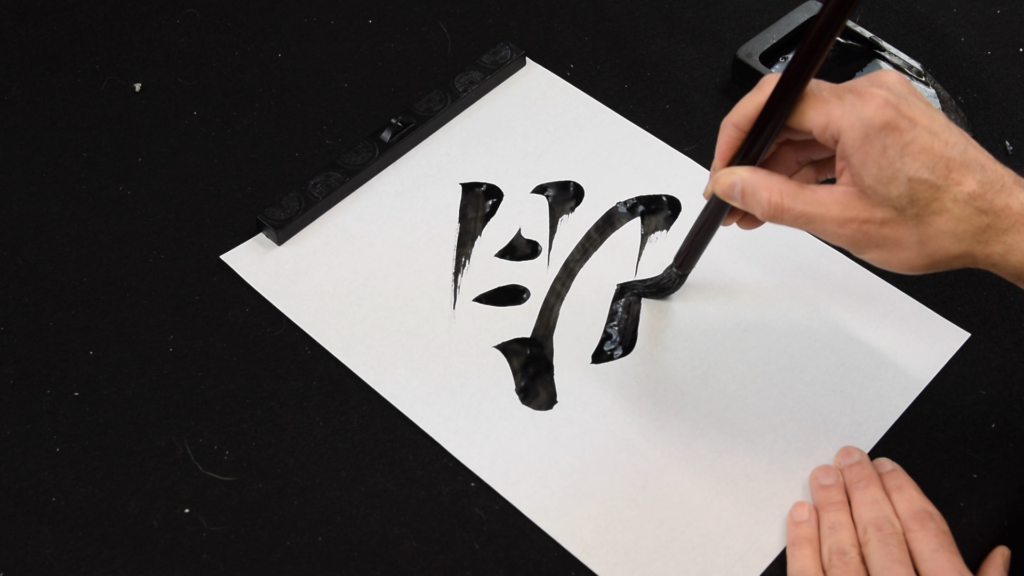 Who is teaching this class?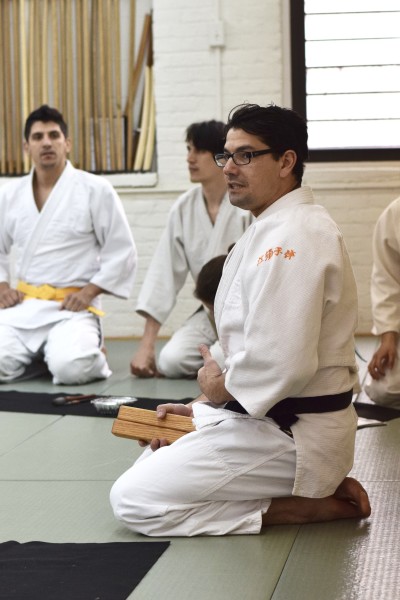 Esteban Martinez has been training in Aikido for 22 years and holds the rank of Yondan (4th degree black belt) with Aikikai Hombu Dojo.  He began practicing Japanese Calligraphy and Zen after completing his Kenshusei training in 1998 under the late Aikido and Zen Master Fumio Toyoda Shihan. Ten years later he studied calligraphy (shodo) and penmanship (shuji) under Maki Narita LaBonte through a series of personal lessons.
Esteban currently runs GOHITSU Shodo Studio, a website dedicated to the three pillars of BUDO: KEN, ZEN, SHO (Sword, Zen and Brush). Esteban's calligraphy can be found on displays in martial arts dojos around the world. He has also been commissioned to create calligraphy for tattoo artists, company logos, Japanese Woodblock Prints, and web graphics.  
He is also a senior Aikido instructor at Zenshinkan Dojo in Worcester, MA and an Assistant Professor of Culinary Arts at Bristol Community College in Fall River, MA.
What will you learn in this class?
"I loved the whole day Basic Japanese Calligraphy workshop with Esteban Martinez !
It was an inspiring experience-the course is very well organized, he is so experienced and demonstrates clearly and beautifully! He helps every student by guiding their hand to get the feel of the stroke movement if they need it. He is encouraging and supportive for beginners. I found that  practicing calligraphy together created a warm and friendly community. I look forward to the next one day workshop he offers!"
Carla Mattioli, 
Yoga, Tai Chi & Art teacher from Rockport Massachusetts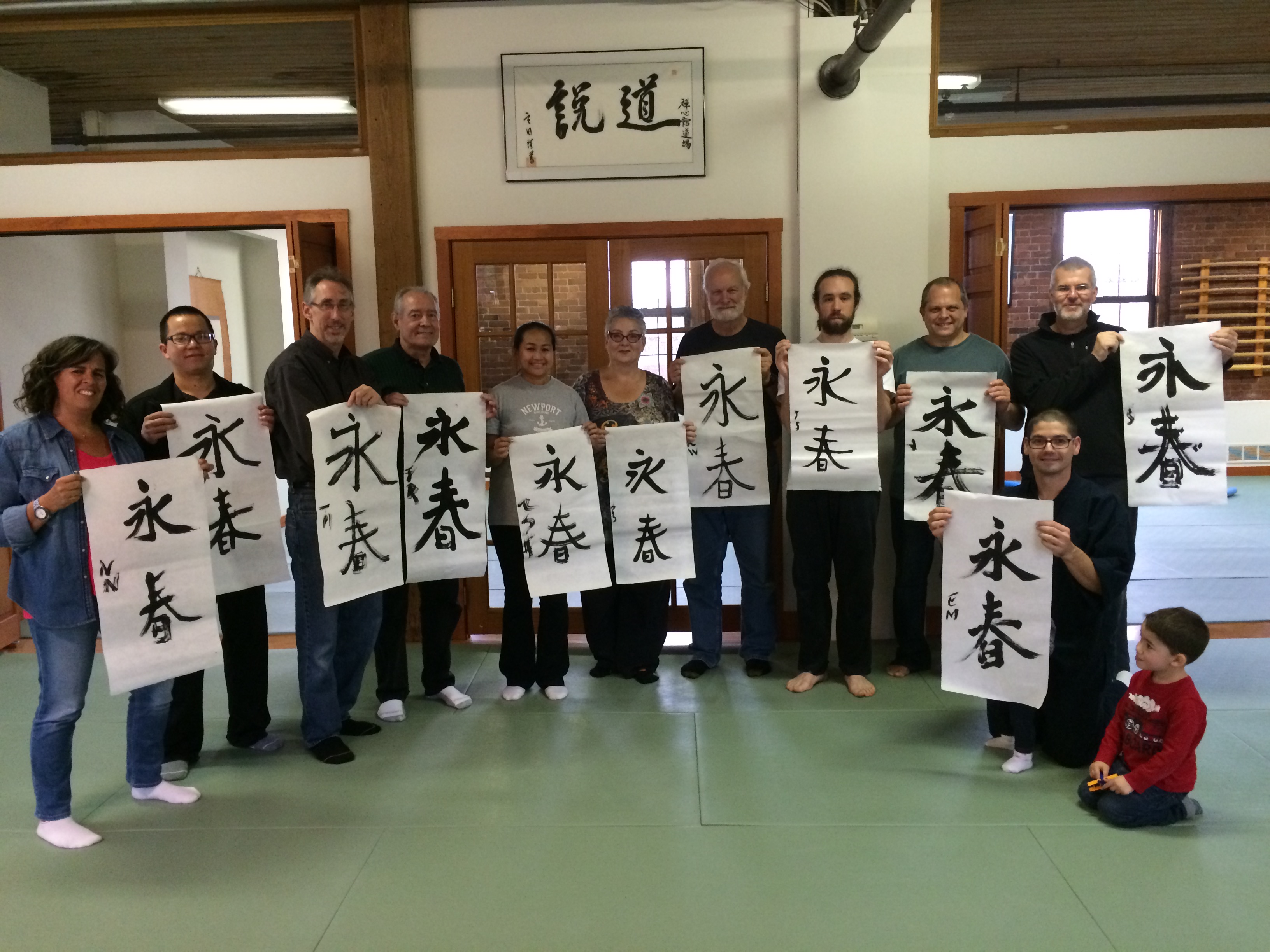 Location + Schedule
Saturday October 14th, 2017
Zenshinkan Dojo
65 Water St. Worcester MA 01604
Zenshinkan is a beautiful traditional Aikido dojo. There is a classroom adjacent to the main training hall where we will meet for our workshop. 
9:50am - check in
10am - 1pm - Class
In Shodo you will find a lifelong fulfilling practice that will allow you to create beautiful art that is born from the absence of the superficial mind.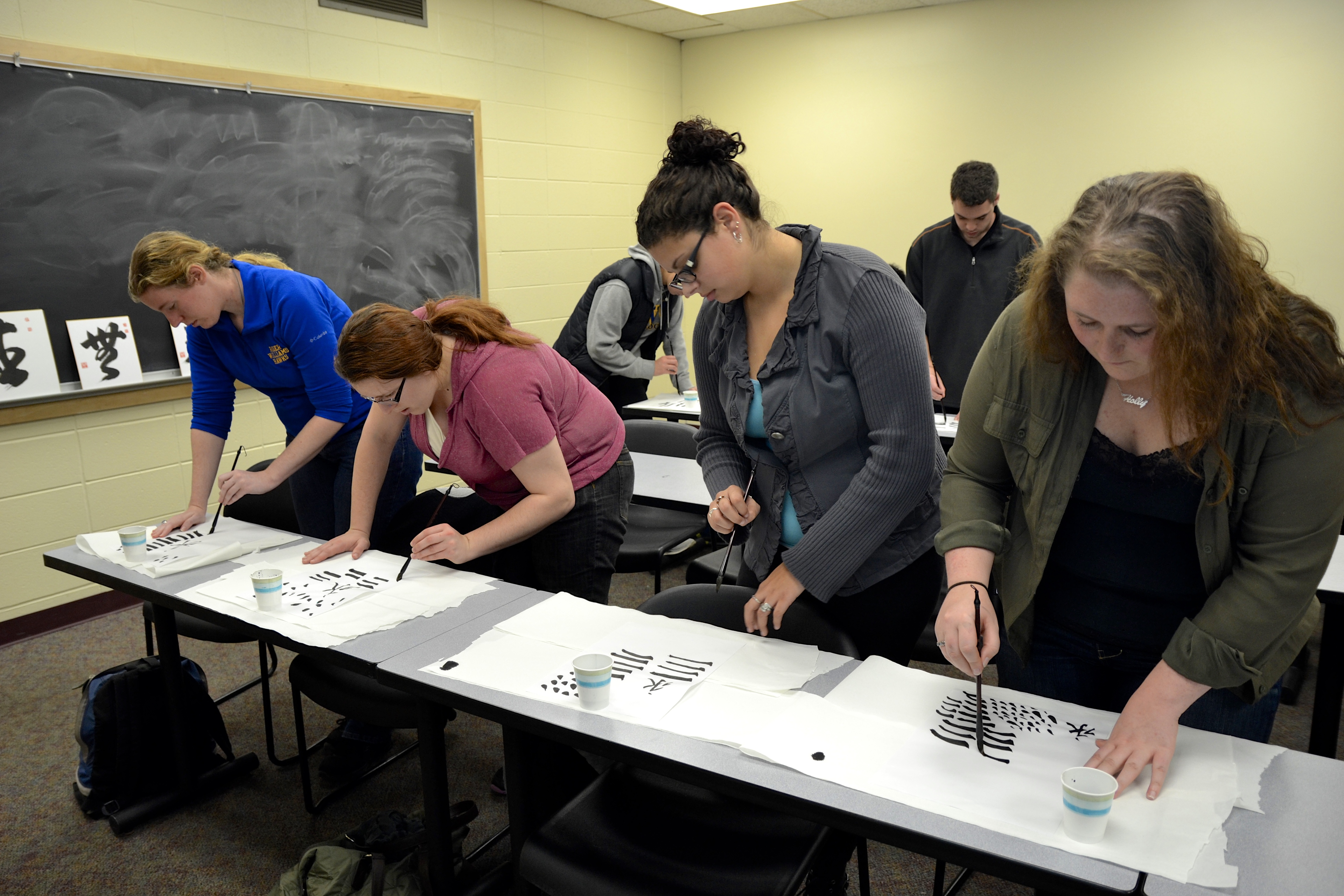 Are you ready to join us for three hours of immersion into the world of Japanese Calligraphy?