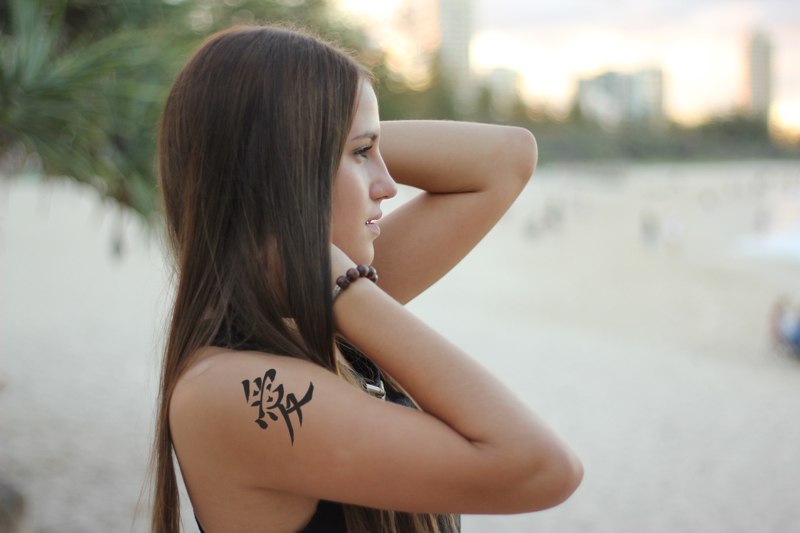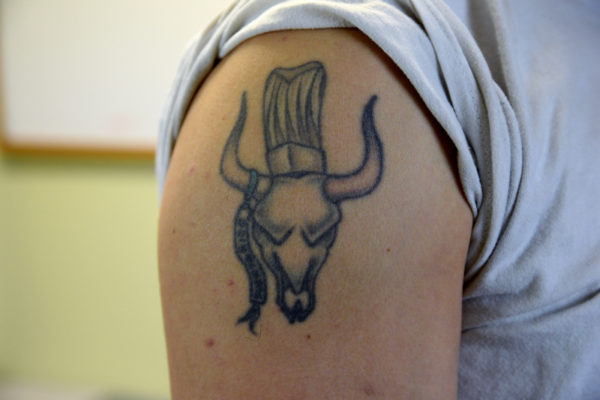 I have a tattoo on my right shoulder. I got it one spring when I was 22 years old. It's a bull skull wearing a chef hat with "Puerto Rico" written on a banner hanging from one of its horns. I designed it myself, and didn't show it to anybody before I had it inked. Maybe I should've, but to this day I don't regret it.
People get tattoos for many different reasons, and it's a highly personal thing. To me, tattoos represent a moment in time. Kind of like the stamp on a passport.
Years from now I can look back at my passport and say, yeah I was in France in 2004. Same thing for tattoos. I will always remember why I got it, what does it mean, and where I was in my life at that time. At 22 I was studying to become a chef. I was homesick and needed strength and courage to achieve my dreams at all cost. Even though the tattoo is somewhat silly and not drawn very good (my fault not the tattoo artist), it represents a moment of my life that defined who I am today– something I never want to forget.
About 80% of the calligraphies I do as digital commissions are for people who intend to turn them into a tattoo. A recent client told me, "In full disclosure, the purpose of this piece is for a tattoo so I am not sure how you feel about using your art for this".
To be quite honest, when I first brushed a calligraphy that was going to be used as a tattoo I felt a bit weird about it. Someone was going to permanently wear my handwriting on their skin. It gave me a lot of insecurity, of course. What if my calligraphy is not that good? What if I brushed the wrong thing?!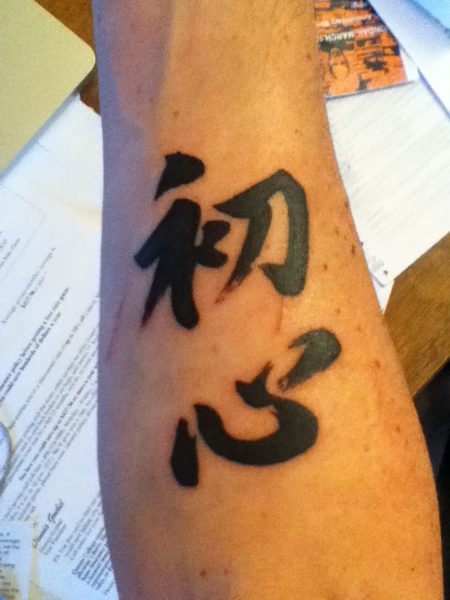 But I got over it, and one time when someone sent me a picture of his tattoo with my calligraphy of SHOSHIN on it, I thought it was extremely cool. The tattoo artist did a great job translating the feel of the brush into the tattoo. I realized that, like my bull skull, this tattoo was marking a moment in time for him and the word SHOSHIN "beginner's mind" was something he never wanted to forget.
Tattoos with Chinese symbols, or Kanji, are often criticized.  A common criticism is that people that tattoo themselves Kanji symbols don't really know what it means. They either saw them in a book at the tattoo studio, or someone told them their meaning but wasn't verified. Often those tattoos can be completely wrong. Therefore, it is important to always be sure that what you are tattooing on yourself is being translated correctly. Don't trust the tattoo artist knows the meaning of Kanji or calligraphy. They most likely have limited knowledge about Kanji. If you want to have a phrase, a sentence, or a poem, make sure you have someone who knows the language well translate it for you.
Another criticism is that if someone wants the word DRAGON, why not just write it in English? Well, if you speak English, that may not be that interesting or cool.  And you want your tattoo to be unique and personal. When brushed in certain styles and with a certain energy, The DRAGON Kanji can convey a very powerful feeling to those who look at it.
This is why people come to me. They want their Kanji to look like calligraphy, not a type font. Once I have a sense of what the client is looking for, what style of calligraphy is desired and what's the general feel of the tattoo, I then proceed to brush a calligraphy that funnels that. Upon approval from the client, I brush the calligraphy on Hanshi, scan it, edit the image and deliver a clean high resolution PNG file that the client can take to the tattoo artist.
Find an artist that can make justice to the calligraphy design. Replicating the look and feel of the calligraphy brush is really hard to do with tattoos, specially if the calligraphy is brushed in cursive and has a lot of dry areas (kasure). Make sure your tattoo artist can replicate your calligraphy accurately. Some one with experience in this type of work is ideal.
I almost exclusively serve as only the calligrapher. I expect the client to bring to me the word, phrase or sentence translated into Japanese already. While I have extensive knowledge of the Japanese language, most notably its written form, I am not a native Japanese speaker. I don't know the nuances of the language, the slang, and the dialects. Therefore I don't usually provide translations unless it's something I am 100% sure I know how to translate.
If you get a tattoo you have to be prepared to talk about your tattoo, specially if they are in visible places. The conversation can lead in numerous interesting ways. A tattoo with Japanese Calligraphy or Kanji symbols can spark a lot of curiosity and people are going to ask you about it. The first thing they're going to ask is "What does it say?".
Like I said earlier, tattoos are very personal, so I'm not going to tell you to go ahead and get a tattoo with my calligraphy. At the same time I won't tell you not to. If that's what you want and it makes you happy, I'd be more than happy to provide you with a unique image that you can identify with, love, and wear it on your skin for the rest of your life.
At the end of the day, you're in charge of your body and you get to make all the decisions.