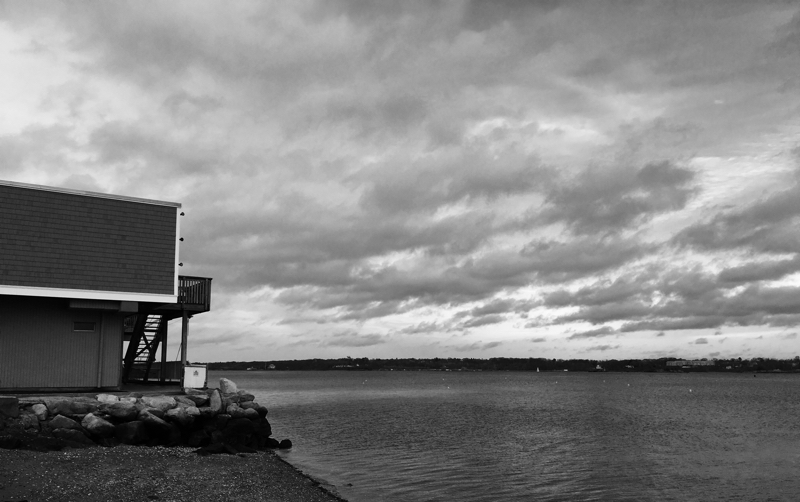 Whoa! Where has the time gone?
I want to start this year with something that's been on my mind lately. I want to talk about focus.
2016 is all about staying focused. About a week ago we I brushed my Kakizome (Calligraphy of the New Year) and it was IKKYOKU SHUCHU, TAKYOKU BUNSAN which means "Concentrate on one point, then spread out to many points".
I am 200% wholeheartely behind this statement. This year is all about concentrating one thing, then spreading out. Planting the seeds so that not just one plant sprouts, but a whole goddamn jungle!
In order to find my focus I had to say NO to a lot of things. It is so liberating to say: "nah, I'm not doing this anymore".
Here's my plan (the few things I've said yes to) and what you can expect from here (my activities in your inbox) for the next 12 months or beyond:
1. The Newsletter. You will receive emails from me every Saturday morning (sometimes I may send an extra email here or there, you know if I have something I want to tell you). This newsletter is where I share, in written form, everything I can about Shodo, Zen, martial arts and their relationship to our daily lives.
2. Video: This whole thing started on YouTube. I posted my first video in the summer of 2011. Here is the link (https://youtu.be/cLtKIsDekpM). When I was a kid I always said I wanted to be a filmmaker but I ended up stirring risottos in professional kitchens. Video is my strength and I like it so I'm sticking with it. This means I will be making a lot more videos. If you are not subscribed to my YouTube channel yet, then click here (https://www.youtube.com/user/shodostudio).
3. Let's talk about social media. This email is about focus. And boy how distracting social media is! There are so many I can't keep up. I want to share the stuff that I do with the studio. I like sharing pictures of calligraphies, books, projects I'm working on, etc. And I know a lot of you look forward to them. Keeping up with all the social channels is a full time job and I'd rather be brushing, working with my students, or making videos about Shodo. I'm focusing on video and brushing more calligraphy, so I need to keep this easy and streamlined. Here are the social channels I'll be focusing on in order of priority: 1) Snapchat (remember video? yeah, video is king here), 2) Instagram (photos, photos, photos, love photos) 3) Facebook (I share a private Facebook group with students from my online course so this is priority) and last one 4) Twitter. So, if you hang out on any (or all) of these make sure you follow me there.
4. Online courses – Learn Shodo: Intro to Japanese Calligraphy enrollment is open for the winter time. This is my main focus when it comes to teaching calligraphy. I plan on opening enrollment more often this year but it all depends on how much I can handle. I have another course in the works: Learn Shodo: Advanced Techniques which is taking a lot of my time lately. More of this course coming soon, but you can click the link above to see what's all about.
5. Commissions – I'm still taking commissions for customs calligraphies. I will be more selective this year as to which commissions to accept and which not to, but yeah, I'm all in here.
6. Seminars and demonstrations – This year I will teaching another seminar with Greg Noble Sensei from Zenshinkai Aikido Association. We taught one together last year and it was a lot of fun. I'm really looking forward to this one again. I have a demonstration coming up this February at the James Library in Norwell, MA. I will be doing calligraphy at a book reading by Arthur Golden, author of the book Memoirs of a Geisha. Super excited about this. I didn't read the book but watched the movie. Rachel loved the book though.
That's it for now. More stuff simmering in the back burner that I will share soon.
Remember to make this year about taking action. And to stay laser focused the most important thing is to say no. I think Steve Jobs said that.