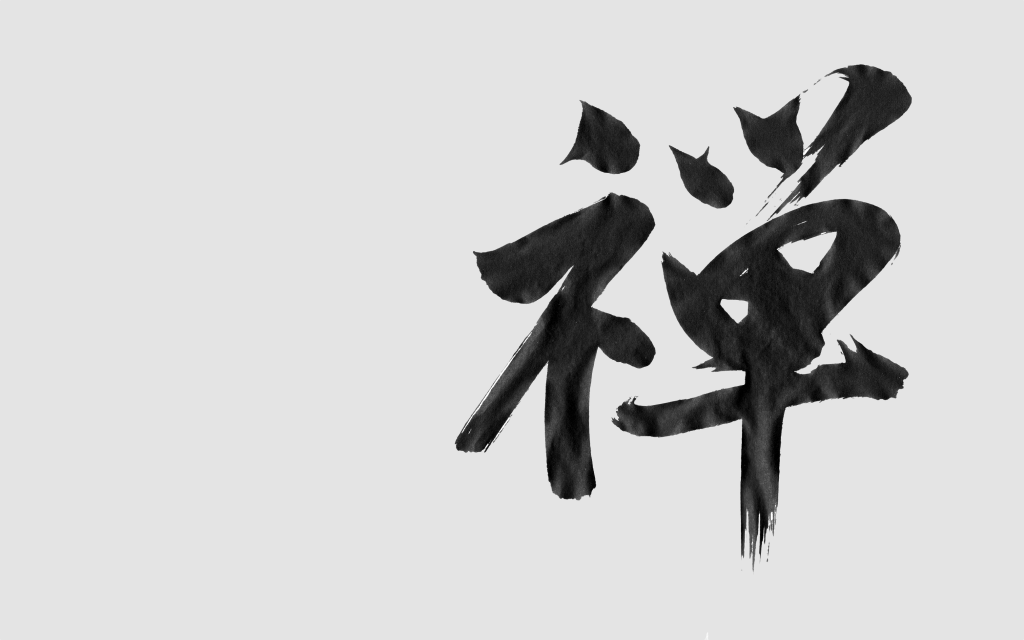 I drove by a building with a sign that read: Zen Real Estate Group, with the slogan "peace of mind".
What the hell is so Zen about Real Estate?
Yes, I know, you can find Zen in anything.
There is:
The Zen of cooking.
The Zen of house cleaning.
The Zen of selling real estate.
The Zen of whatever it is you want to make Zen of.
Zen is a term used as a marketing tool. We all fantasize to keep our house as neat and clean as those sand gardens featured in Zen monasteries.
Our lives are so busy and noisy that the concept of silence and tranquility seems foreign.
Wouldn't it be nice to find the Zen mystical state of tranquility and peacefulness in every thing we do? At the office, in the field, while cooking, exercising, or apparently while applying for a mortgage?
Here is the problem.
The marketing of Zen is for people to experience Zen from the outside. It is selling the romantic view of the monk meditating in silence and tranquility.
Wouldn't this be wonderful?
A while ago I attended a Zen training with Ginny "Jiko" Whitelaw Roshi. She explained the concept of experiencing Zen from the outside like when you watch traffic on the highway from a building. From this point of view all you see are cars passing by, one after the other, in rapid speed. There is a sense of tranquility about it. You can almost hypnotize yourself by just watching cars running by. You're not sitting in meditation, you're watching the monk sit. From this point of view you see only the silence of the meditation room, the tranquility, the peace.
Real Zen is the one you experience from the inside. Get in the car and drive in traffic. All of a sudden, the shit is scary. Getting in the car and drive in traffic means to sit in the cushion and do sitting meditation. You're not watching the monk meditate, you are sitting next to him. Now, you're not experiencing the silence and tranquility anymore. You are experiencing your mind, the hectic activity of driving during rush hour.
See, when you sit your body still, breath at a consistent low pace, and keep your eyes open, your mind will go bananas. Your mind will become an untamed beast. It will show your true colors. It will show you what you're made of. Top it off with your uncomfortable, aching body screaming at you to stop the torture.
Do you know why most people don't meditate?
Because they do not want to be left alone with their thoughts!
Zen experienced from the inside is hard work. You're constantly in struggle and in physical and mental discomfort. You are left, alone, with your own thoughts. You are with yourself.
It takes years of practice and hard work for Zen masters to embody the practice of Zazen into daily life. This is the ultimate goal of practice. The state of awakening, where the activity of Zazen is no different than walking, or cleaning, or working. This is not easy.
Shodo is a form of Zen practice. In fact, it is considered the artistic expression of sitting meditation. And you know what? Calligraphy is hard. It is frustrating. It takes a long time to learn the strokes and composition to make the characters look alive. It takes time to learn how to channel your energy into your calligraphy.
But you know this. This is your practice. Your path. The rest will look at your calligraphy from the outside and will feel inspired, relaxed, and happy. All your hard work, sacrifice, and pain, will manifest in the most beautiful piece of artwork.
Because we are not watching, we are driving the car.