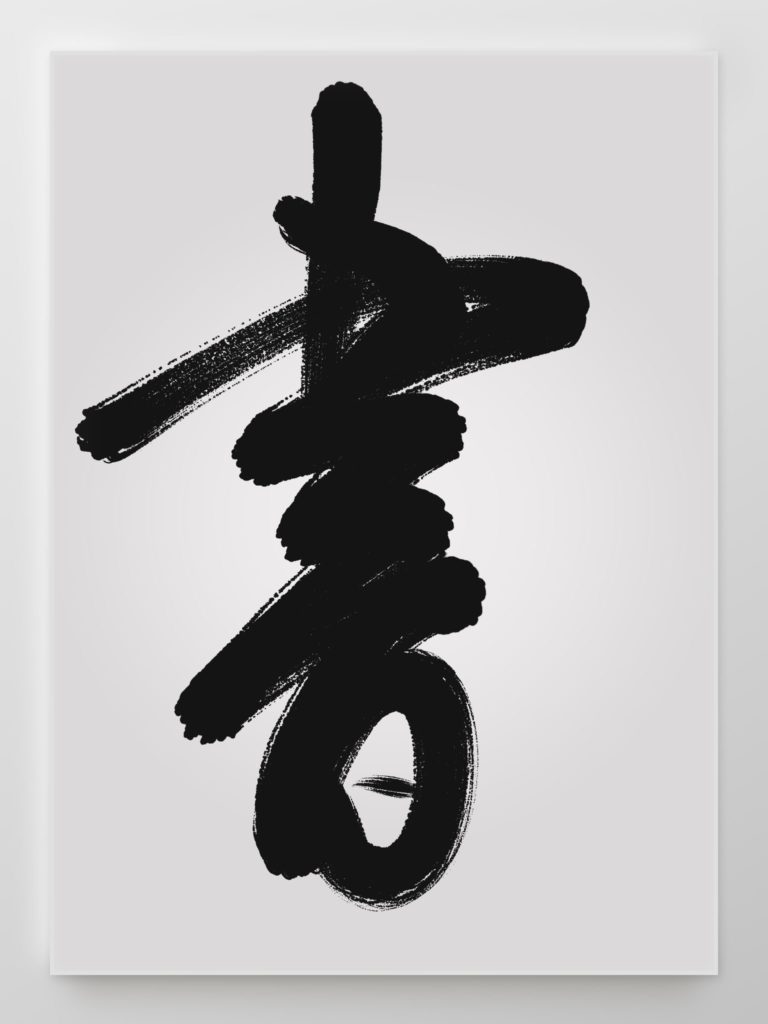 I've had many people tell me my calligraphy looks like Toyoda Sensei's. In fact, I've had people commission me for calligraphy specifically because they want it to look like Toyoda Sensei's.
I take this as a complement. I did studied Toyoda Sensei's calligraphy a lot. Many of my practice sessions were spent literally copying his work. It is  natural that my style resembles his.
But I am not Toyoda Sensei. Far from it. Toyoda Sensei had a very specific way to brush calligraphy.
Style is simply defined as a manner of doing something. Styles are created when someone settles into a certain technique, method, or approach to calligraphy.
But how do I create my own style?
The answer is simply, you don't. You can't create a style. You develop a style over time. In order to develop that style you need to practice a lot. You also can't develop a style if you haven't studied other artists' styles. I, not only studied Toyoda Sensei's calligraphy, but also studied calligraphy from other artists as well.
You can't create without knowing how to do. You can't create a dish without knowing how to cook first. The first thing you do when learning Shodo is copy the work of other masters. Students of my course learn how to brush Kanji by copying my brushwork. They learn how to brush Kanji the way I brush them. It is only when they know how to brush Kanji that they can create their own versions.
Style is formed when merging experience with interpretation.
Experience comes from years of practice and studying other people's work. Interpretation is your own take based on your understanding attained through experience.
There are several styles of Shodo you may be interested. For example, Zen Calligraphy. There are many Shodo artists who brush Zen calligraphy.
Yamaoka Tesshu is probably the most well known Zen calligrapher. Many other calligraphers studied, copied, and developed their own styles based on Tesshu, including Toyoda Sensei and myself.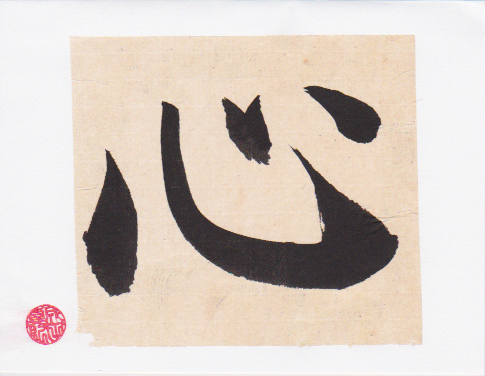 But my calligraphy doesn't look like Tesshu. This is because I have other influences. For example, my teacher, Maki Sensei, is not a Zen calligrapher. Her calligraphy is elegant and precise. I've also studied other progressive calligraphers with more abstracts approaches, as well as artists who brush very fluid and delicate lines like Michiko Imai. So I throw all these influences into my pot and mix it all together, add my own personality and personal experience as a seasoning ingredient, and after simmering this for a long time, my style emerged.
Originality is important. I'm not saying you need to copy someone's work without giving credit, or that you need to pretend you're somebody else. I'm talking about foundation and learning someone's style first.
So, remember to develop your own style you need to:
Study and copy other artists' calligraphies as a way to develop skills and experience.
Combine together everything you learn from studying other styles, and
Let your personality and your own experiences influence your work.
The most important thing is not spend too much time and energy worrying about creating a style. Having a style is not that important, specially in the beginning when you're learning. What is important when starting out is to concentrate on technique and experience. Eventually your style will emerge and you probably won't even notice it.
Your calligraphy will always be unique because there is only one of you in the world.