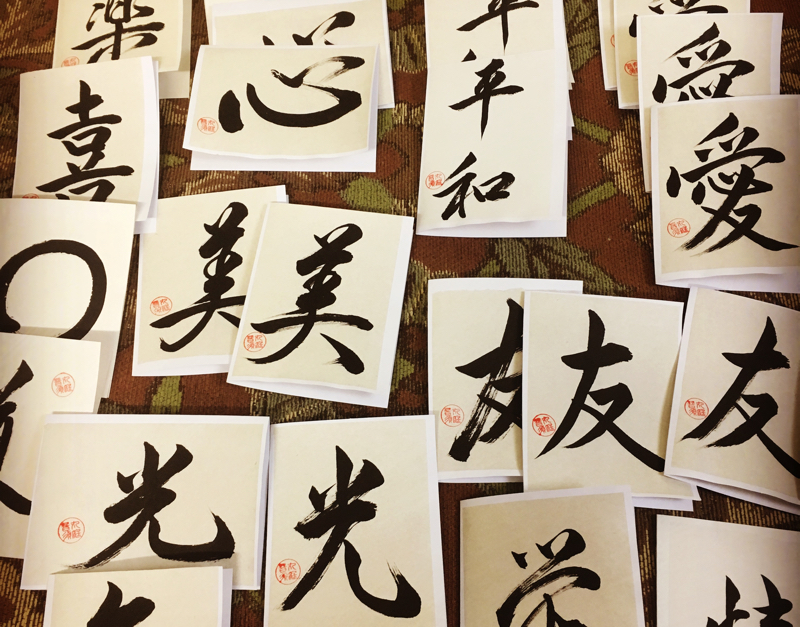 I like to explore new ways to express my calligraphy. While I love brushing scrolls and doing calligraphy on wood, I realize these can be expensive because not only the materials are pricy but because they also take a long time to make. For a while I wanted to do something small that I could do a bunch of and make them affordable. I like to do original work, so I'm not interested in making prints. So, I decided to do something I've been wanting to do for a while: Greeting Cards!
I've been wanting to make greeting cards since my teacher, Maki Sensei, gave me two that she had done. Greeting cards are great for small personal gifts. I actually kept the two I have from her to myself, but when I set out to make my own, I'm doing them thinking people want to send them to someone for Valentine's Day, a Birthday, or any other special occasion.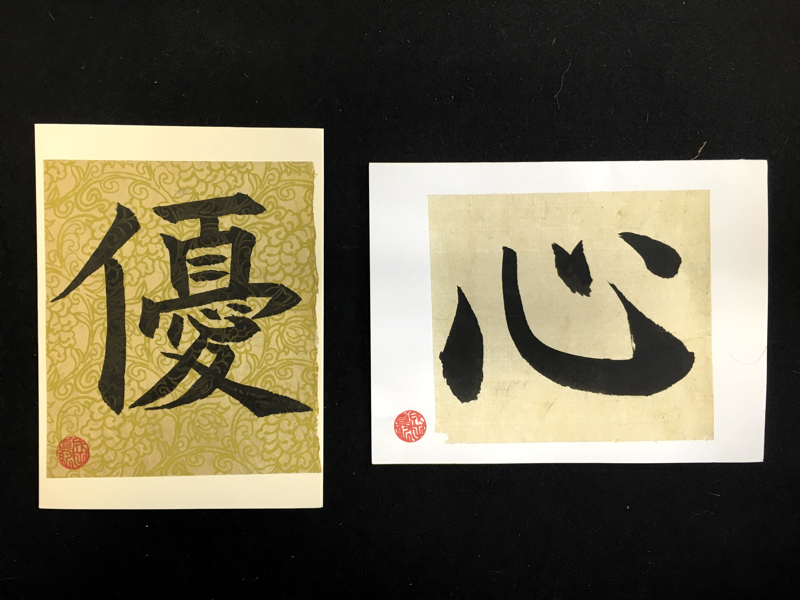 I wanted my greeting cards to be mostly single Kanji calligraphies. I first brushed the Kanji on traditional Japanese hanshi and cut the paper to an average size of 4 x 6, depending on the size of the Kanji.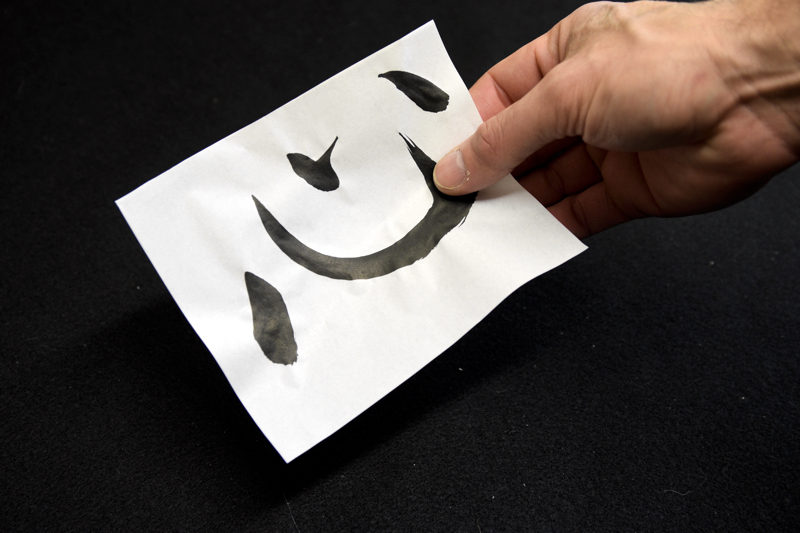 To mount the paper into the card, I used a traditional wet mounting technique using wheat paste. To make wheat paste you have to cook flour with water to the desired consistency (the one I used had the consistency of whole milk). With a Japanese hake brush, I applied the glue to the back of the rice paper with the calligraphy on it and gently placed it on the face of the greeting card. This was a tricky part because I had to be careful not to either rip the paper or get a lot of wrinkles. Of course, with practice I got better at it. The more I made, the easier it became to lay the hanshi flat on the greeting card.
The cards were then left to dry overnight. The wheat paste creates a very strong and cleaned bond unlike spray adhesive or regular glue. When I tried to do this with spray adhesive, the paper eventually came off. Regular glue, like mod podge, dries too quickly, it's really tacky and always looks "dirty".
To protect the cards once dried, I packed them up with envelopes in plastic bags.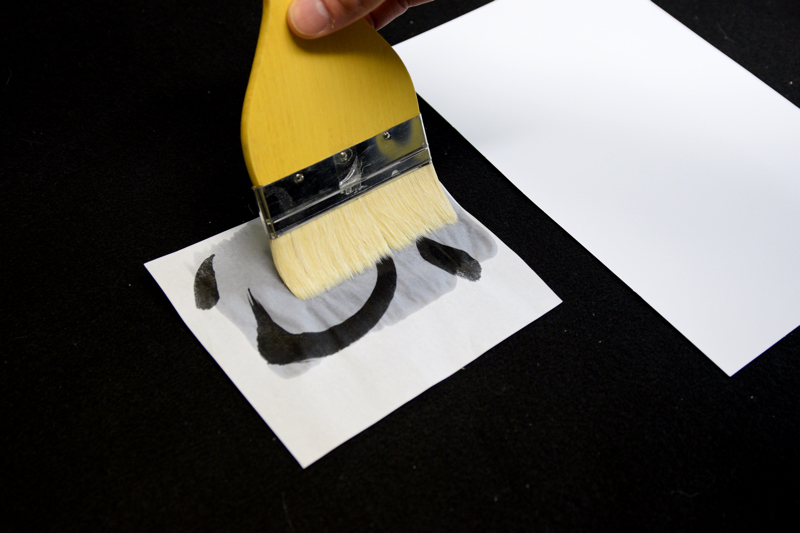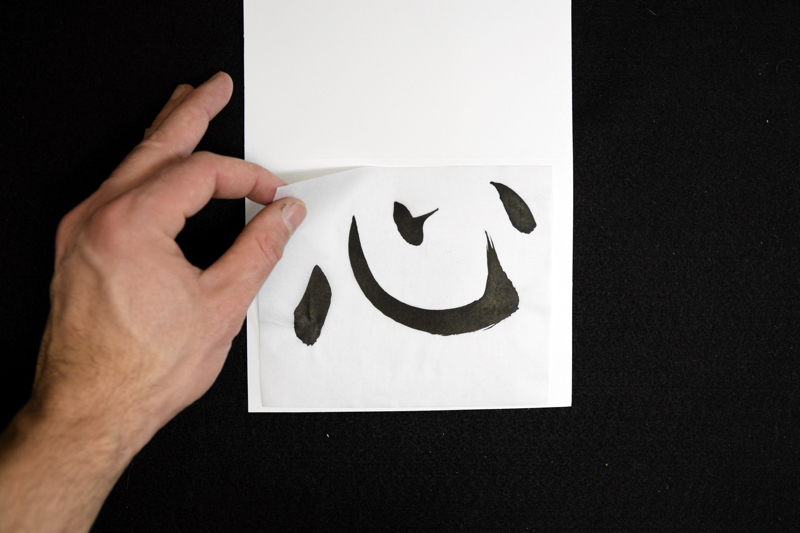 I would encourage you to make your own greeting cards; they're a lot of fun and you can be really creative with them. You could use different colored paper and cut them to different sizes and shapes. I wanted to make mine simple and have a Zen feel to them. Make yours to reflect your style and personality!
The cards are for sale on Etsy in packs of 3 and I'm doing free shipping within the US. These cards will be perfect for Valentine's Day coming up!
To check them out click here to head over the Etsy Store.