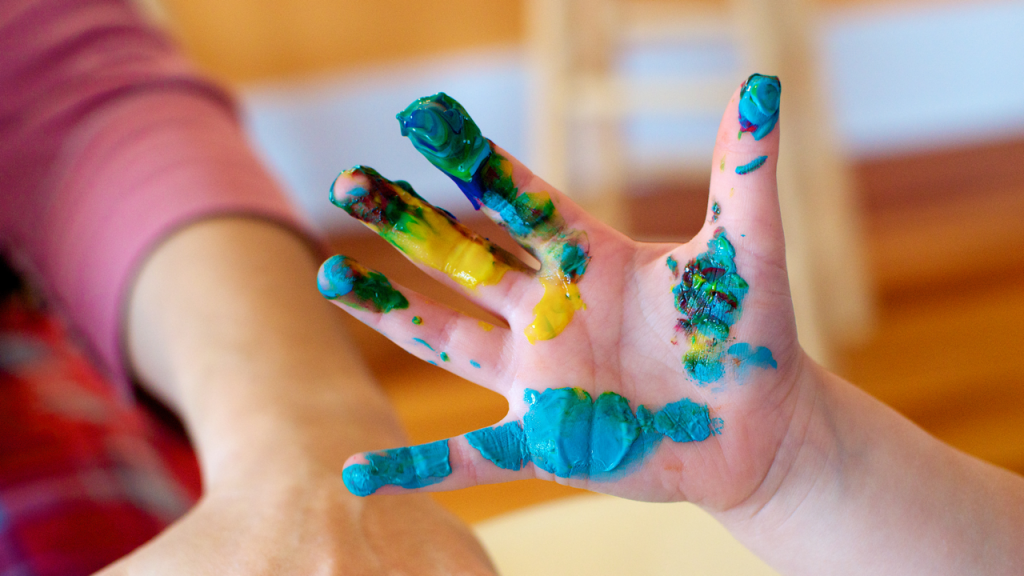 This summer was awesome! I was on fire. I was creating so much content for the website. It felt like my creative well could never be emptied. The YouTube channel reached one thousand subscribers. The website got an entire new make-over. I was brushing calligraphies on scrolls, shikishi boards, and digital files almost every day while writing blog posts every week.
Life felt good.
Then summer ended and with it went away the last drop of creativity that was left in my well— or so it seemed. Fall arrived.
Instead of spending time with my brush or in the computer creating stuff for the Studio, I was up all night attending my one year old girl, who went through a tough sleeping stage. I would spend long hours at my day job (yeah I still need that in order to feed my family) or running around doing errands needed in order to keep my life stitched together and not fall apart.
Many nights I came down to the studio, exhausted and un-motivated, only to stare at the screen and the brushes. I turned off the lights and left. I did this almost every night thinking it will motivate me, but instead it just taunted me.
Unlike the summer, lately its been a while since I have brushed calligraphy for fun. All the calligraphies I've brushed in the past few weeks have been commissions. I mean, I am not complaining. I love to do commissions— its not only one of the ways I support the website but it also challenges me to brush things I don't normally brush. However, commissions don't spark my creativity because I am told what I need to brush. It's good practice for technique, but not so much for creativity. Also, when I am not motivated or feeling creative, I tend to screw up a lot of my brushwork. I recently had a big commission for a scroll. It was a poem with lots of characters brushed in block script. One of my first attempts at brushing it was a disaster. I had to work harder at it than usual to break through this mental block.
I recently read an article by a writer called Paul Jarvis who insists that creativity must be exercised every day, like a muscle, in order to grow and maintain it. It is by maintaining a consistency and a commitment to be creative that creativity truly manifests. He even advocates to set up a time during the day to be creative.
I do consider myself a creative person, but I've always relied on the creative muse to come and go at will. I would experience long periods of creativity but also I would struggle through long periods of inactivity.
See, I've always been the kind of person who creativity comes and go in waves. For example, right now I am not being very creative at all. I haven't posted a new video on YouTube or wrote a new blog post in about a month. I sit in front of the screen and I stare at it but nothing really flows. I know my creativity is dormant right now because I am tired (lack of sleep), had long work hours, and all the energy I am putting on the workshop coming up in 2 1/2 weeks.
I want to change this.
My challenge is to be able to keep my creativity flowing even though my mind is distracted with other things. To set up that time Jarvis speaks about, and more importantly to feel motivated.
I know I can do this. I've done it before.
A few years ago I was keeping a very constant writing schedule. Every day I would write for 15 minutes. It felt great. My mind was exercising— it was staying in shape. Unfortunately I didn't keep it up but now that I have GOHITSU Shodo Studio I know I need to keep working out the creative muscles in order to stay in shape and keep the content flourishing.
This past weekend I attended an Aikido and Zen Seminar with Jiko Whitelaw Roshi. At one of her sessions she asked us a very simple question: What is your commitment?
My commitment is to stay consistently creative in order to bring ideas and inspiration to those, like me, find that creativity enriches our lives.
My creativity is manifested through my writing and through my brushwork. I create characters that carry a meaning but also carry my character and spirit.
How do you manifest your creativity? Do you exercise it on a regular basis?
If you want a boost in creativity join me October 18 for a Japanese Calligraphy Workshop where you will get to create unique characters that will reflect your mind, spirit, and soul.
Life is better when we are creative.