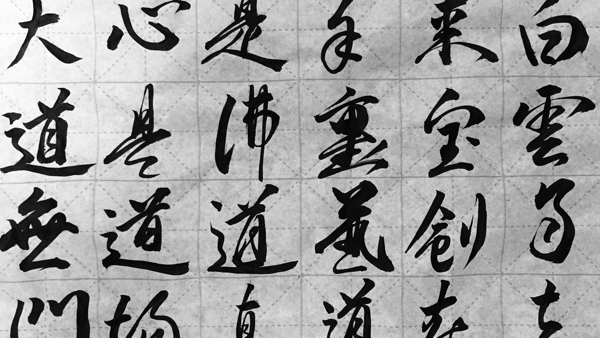 Toyoda Sensei came to us and started yelling, "Do you want to fuck up Aikido?! I'm not going to let you fuck up Aikido!" It was my first advanced class with Toyoda Sensei. I sat in seiza and listened as my partner got grilled by Sensei over not doing the technique correctly. The thing was that he'd just taught a basic technique with a slight change in a movement he wanted everyone to learn. Some students weren't getting it; they kept doing the old version. This pissed him off. Though I was frightened, everyone else knew Sensei well and was used to it. Because the class was advanced (attended by instructors themselves within Toyoda's organization), he was firmer and meaner. He used the class to change the movement of a basic technique and wanted to make sure anyone teaching this technique going forward would do the "new way."
My brother trained in Aikido for two years before I joined the dojo. He held the rank of 4th kyu at the time and was allowed to attend advanced Aikido classes on Thursday nights. Because we went to the dojo together, as I was too young to drive, I had to sit out the advanced class if I wanted to go with him on Thursdays. I didn't mind it though. Weirdly I thought I benefitted from just watching the class. Years later I learned this is called mittori keiko or training by watching.
At the time, my cocky teenager version of me was frustrated because I never did understand what was so "advanced" about this class. If given a chance, I was confident I could hold my own even if I were only a white belt. The warm-ups were vigorous, with strength training exercises added to it. They trained faster, hardly worked in groups, and they fell harder (almost always break falling). Interestingly, Ruiz Sensei (the head teacher of my first dojo) talked more about the philosophical aspects of Aikido rather than technicality.
A few Friday's ago, my class at Zenshinkan dojo was small, but everyone was of high rank (1st kyu and above). After I had bowed to the class, I said, "we have an opportunity to experiment tonight."
Most dojos today have relatively small memberships. Class schedules are generally not segmented by ranks, instead anybody of any rank can take the class. Some dojos, with large memberships, may have the ability to dedicate one or two classes a week to only beginners or advanced students. My first dojo had over 100 students during its heyday, and Toyoda Sensei had a packed mat pretty much every night back in the 90's. A more segmented class schedule not only benefited students, but it was also necessary to make sure the mat was not overcrowded. Right now at Zenshinkan, all of our classes are mixed ranks. Some Fridays every student is a beginner. Other days they hold mid level ranks. Most days they are mixed, but very rarely, like this specific Friday, they are all advanced. Even though, as an instructor, this makes it a bit difficult to plan a lesson ahead, I look forward to the opportunity to teach a class with experienced students.
I love teaching advanced Aikido. Although, unlike my predecessors, I don't make the training more vigorous than usual, or yell at the students with the hopes to maintain some degree of quality and technical skill.
The opportunity to teach an advanced class is to explore without having to worry about students understanding fundamentals. We assume they already know them. We could even make the argument that there isn't a single Aikido technique categorized as "advanced." Advanced does not mean more difficult; it only means a bit more ahead in development. By the time students reach black belt, they have already been tested on pretty much every Aikido technique in the classical curriculum except maybe some work with weapons. It is neither the technicality nor the rank of students what makes a class advanced. Instead, it is the ability to forget what you already know and allow your body and mind to come together and execute the movements, and in the process allow you to discover something new.
I use this same approach when I teach advanced cooking or Shodo. Shodo Essentials is my basics Japanese Calligraphy course. It's all about how to begin the practice of Japanese Calligraphy. My second course, Advanced Techniques, starts where Essentials left off. To take that course I assume you already know the fundamentals, that you own a couple of brushes and some paper. I also expect that you can brush the eight basic strokes accurately and with ease. There isn't anything difficult there; there is no need to worry about having to explain basic concepts before we head on the topic of each lesson.
Lots of people bug out when they reach a certain level of competency in Aikido and Calligraphy because they fear the expectation that comes with being an advanced student. They don't move forward and are afraid they need to train harder and do more difficult techniques. This could not be further from the truth. Embrace the fact that you're moving ahead in your training and jump with both feet at the opportunity to take an advanced class. Aikido and Calligraphy will never be harder than when you started. With time, training and practice only get easier and more fun, even if Sensei is yelling at you.