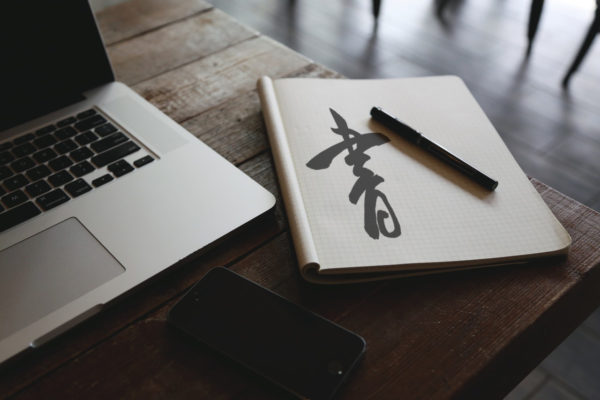 She was serious once I told her she wasn't graduating. It is a requirement to graduate from Culinary Arts to have a current Food Safety Manager Certification. Amber let her certification expired last year, and a week before graduation, she realized she might not receive her diploma. This is an unusual case, but it happens every once in a while. Our students in the Culinary Arts program are required to take a three credit course on Food Safety and Sanitation. At the end of the course, they take the certification exam that, if passed, is valid for five years. However, Amber took her certification exam in high school before enrolling in our program. When her certification expired, she thought she just had to take a re-certification exam and be good. That's not the case. Once your certification expires, you have to take the course all over again.
"Chef, what am I gonna do? Wait until next year and take the sanitation class?".She was concerned. This meant enrolling again, pay tuition and sit in a classroom for 3 hours a week in the Fall.
"No. Take the online course, then come to me, and I'll proctor your exam". I said.
The main advantage of Web 2.0 is the ability for anyone to create and publish content.
Blog posts, YouTube videos, photo stories, and online courses are many of the different ways to publish content. Online courses are an interesting one. It is no longer limited to higher education institutions. Anyone can create an online course to educate an audience in their field of expertise. Creators can host their courses on sites like Udemy and Linda, or use services like Teachable or Teachery. I host my course, Shodo Essentials and Learn Shodo: Advanced Techniques on Teachery. You can also create your own course platform. Companies like the National Restaurant Association (NRA) offer online training in food safety and sanitation through their own platform. At the end of the training, students can take the certification test administered by a certified proctor. If Amber decided to take the class at the college, she needed to pay $582 for the course plus $50 for the book and go to class twice a week for seven weeks. In contrast, NRA's online course cost $120 plus $36 for the test and the ability to complete it within three days. That's $476 in savings and over 30 hours of class time saved.
I learned Japanese calligraphy face to face. I went to see my teacher once a week for 2 hours. I paid her $20 an hour. I studied with her consistently for about six months, and after that, it was every once in a while until she moved away. If you make the math, you realized I spent over $1,000 studying with Maki Sensei. In contrast, Shodo Essentials is only $99!
Online learning is cheaper and more efficient. When online courses first appeared many pundits predicted a disruption in higher education. However, while online courses make certain degrees more accessible and affordable, it failed to be the game changer everyone expected. Online learning has become commonplace, but higher education still suffers from many challenges such as high tuition, student debt, poor graduation rates and unemployment of graduates. Outside of higher education, online courses have a poor completion rate of about 20%. In online learning, there is a lot of online and not much learning happening. We can argue that one reason for the abysmal completion rates is the lack of a face to face instructor who provides feedback, motivation, and reiterates the importance of the course. In higher education students are motivated to complete their courses because they need a grade to graduate and not necessarily because they are motivated to learn the subject. If you purchase an online course outside of higher education, what's your motivation besides simply learning? Why is learning not a strong motivator?
There are ways to provide "face to face" instruction with an online course. For Shodo Essentials and Learn Shodo: Advanced Techniques we have a Slack Channel where students can engage with me and each other. It's our digital classroom. I'm also thinking of starting live streams for students, possible Skype calls and online meetings. These are all tools I can use to offer students support, feedback and motivation. However, students need to do their part and go through the lessons, practice, learn, and share their work. I don't offer Shodo ranks or grades, only a certificate of completion at the end of the course if students send me their assignment. I don't want students to be motivated by ranks or grade; I want them to learn calligraphy because the practice will affect their lives in a meaningful way.
Online learning is now part of every student's life whether you are in higher education or on your own.
But, can we teach everything online? I don't know. Some subjects are more prone to online learning than others. I'm told I can't teach cooking online. I think I can. I'm told I can't teach Japanese Calligraphy online, yet I am. Can a doctor teach heart surgery online? I don't know. Sounds scary though. What I know is that as an online instructor, the work you put into creating an online course is sometimes harder and more time consuming than a face to face class. The quality of the instruction is sometimes better and the amount of information greater. I charged $99 for my one day, 6-hour workshops and I only cover a third of what Shodo Essentials covers for the same price. The advantage is that you have me present, face to face. The question is not really can we teach, but can we learn everything online? I'm learning woodworking online. I learned how to use MailChimp online. I learned how to cook in a classroom. Lots of my student are learning Japanese Calligraphy online. Amber learned Food Safety online. The variance of online learning is not the instructor or the quality of education, but the student's engagement.
Amber knew that she was on her own with the NRA's ServSafe online course. I told her I was available if she had questions but that the course was self-learning. She needed to engage; put in the time and effort to go through the lessons and learn the material. When she finished the course, I proctored her exam, and she passed with an 81%. A week later she walked and received her diploma during the commencement ceremony.